Chesapeake Imprinted Concrete Driveway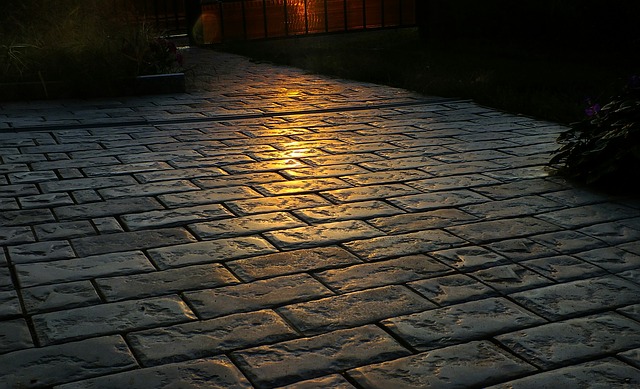 An imprinted concrete driveway is a type of concrete driveway that is stamped with a pattern to give it a textured surface. This type of driveway is becoming increasingly popular due to its durability and low maintenance requirements. Plus there are lots of designs to choose from. Clients can even conjure up some of their own.
At Chesapeake Concrete Driveway Company we do driveway imprinting like nobody's business. In other words, we're the greatest around. We've been doing this since day one and know all of the ins and outs. So, if you're thinking about getting an imprinted concrete driveway, look no further than us.
Give us a call at 757-908-3964 to learn more about imprinted concrete driveway in Chesapeake, VA.
Benefits of Imprinted Concrete
There are many benefits to having an imprinted concrete driveway. For starters, they're extremely durable and require very little maintenance.
Concrete driveways are subject to the same weathering as any other type of pavement, but they are less likely to crack or heave due to freezing temperatures. This is due to the fact that concrete is a porous material, which allows water to seep into the pores and expand when it freezes.
Asphalt driveways are also subject to cracking and heaving, but they are even more susceptible since they do not have the same porosity as concrete. This means that water can pool on the surface and freeze, causing the asphalt to crack and crumble.
Imprinted concrete driveways are also less likely to stain than other types of driveways. This is because the surface of the concrete is textured, which allows stains to be less likely to penetrate into the pores of the concrete.
Plus, there are many different designs to choose from when it comes to imprinted concrete driveways. You can choose from a variety of patterns and colors to create a unique look for your home.
Chesapeake Concrete Driveway Company has been specializing in imprinted concrete driveways with 20 years of combined experience. We have the experience and expertise to ensure that your driveway is installed correctly and looks great.
Imprinted Concrete Driveways For All Of Tidewater
We cover the Tidewater region with the finest service in imprinted concrete driveways. We have a wide variety of colors and patterns to choose from to create the perfect look for your home. We also offer a variety of textures to choose from.
Plus, we offer a wide range of services to our clients. We can install your driveway, repair your existing driveway, or even just advise you on the best way to maintain your imprinted concrete driveway.
So, if you're looking for the best service and the best value, look no further than Chesapeake Concrete Driveway Company.
Chesapeake Concrete Driveway Company: 757-908-3964.